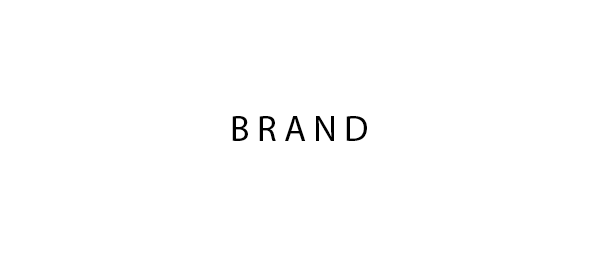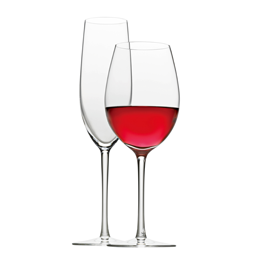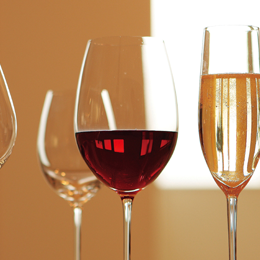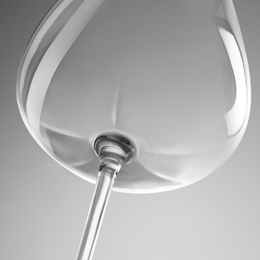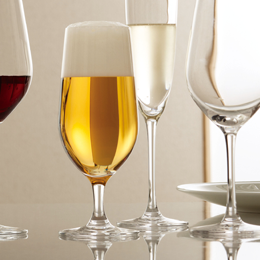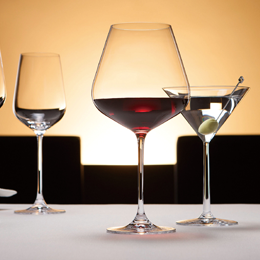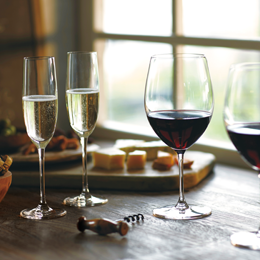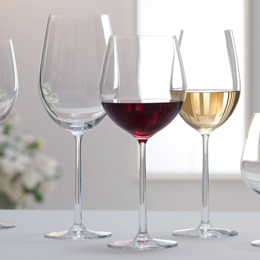 Compliance to GMAJ
and EU definitions
of crystal glass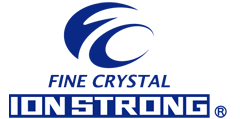 The World's First Full-Surface Ion-Treated Toughened Crystal
Fine Crystal® - Ion Strong®
Ion Strong® is an innovative chemical toughening technology exclusively developed by Toyo-Sasaki Glass which adds approximately 1.5 times※ strength to standard TSG Fine Crystal®. (※in-house lab comparison test)
Until now, finding the perfect way to toughen crystal glassware has been a major issue among glass material engineers. Thanks to TSG's technological breakthrough, toughened crystal glass is no longer a contradictory phrase.
TSG's non-lead, alkali-resistant Fine Crystal® material offers world-class brightness and clarity and provided additional strength compared to 24% lead crystal. TSG further leads the world in glass processing technology by commercializing Ion Strong® chemical treatment which offers unprecedented anti-scratch durability.
ION STRONGR MEANS EXCEPTIONAL STRENGTH, ELEGANCE, AND VALUE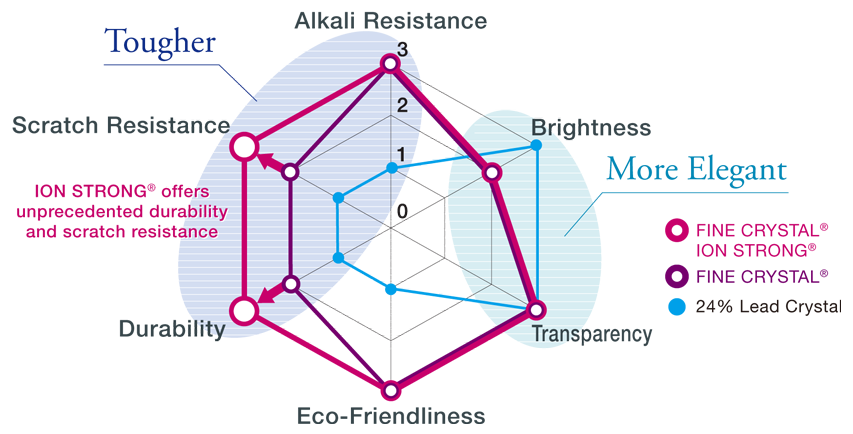 ION STRONG® chemical toughening is applied to the entire stemware which adds strength to all areas including the rim, bowl, stem, and foot portion. This means increased durability for glassware with fine rim and stem.

Unlike full-surface physical toughening, Ion Strong® will not be subjected to abrupt shattering when breakage occurs.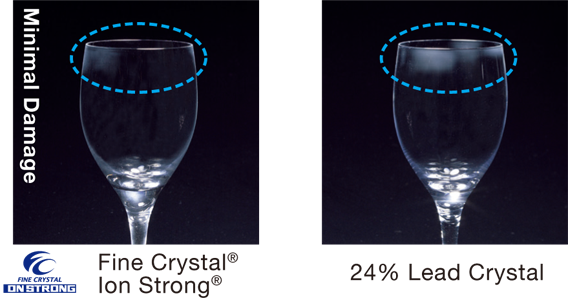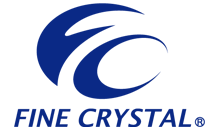 A brand-new, innovative form of Crystalline
Fine Crystal ®
Fine Crystal® is a new state-of-the-art crystal glass material. Its lead-free composition is environmentally-safe, and it provides excellent alkali-resistance and anti-scratch properties. Fine Crystal® offers the same brightness and clarity that is comparable to traditional 24% lead crystal. TSG has acquired industrial patents in Japan for Fine Crystal®, and has submitted patent applications internationally. With superb strength and elegance, Fine Crystal® provides the next-generation high-grade glassware perfect for quality-conscious consumers and foodservice establishments.
Superior resistance to residential
and commercial dishwashers
Eco-friendliness
Fine Crystal® does not contain lead, that may cause environmental and safety concerns.
Compliance to GMAJ and EU definitions of crystal glass
TSG's Fine Crystal® meets Manufacturers' Association of Japan (GMAJ) and EU definitions of Crystal Glass - Crystalline. The acoustic and brightness properties are equivalent to conventional crystal and semi-crystal composition.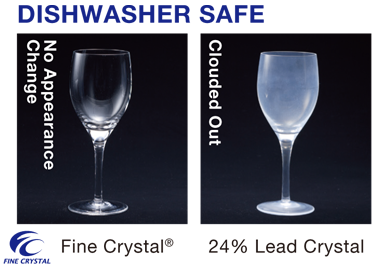 Safe Dishwashing Tips
●Chipped and scratched glassware are prone to breakage by physical and thermal shock.
Do not wash these items with dishwashers.
●Do not expose the glassware to thermal shock (i.e. extreme temperature change.)
●After wash, wait until the glassware to return to room temperature before use.

For Commercial Dishwashers
●Always choose the rack with the right size.
For Household Dishwashers
●Do not wash or dry the glassware with high temperature course.
●Load the glassware properly. Refer to the operation manual for correct settings.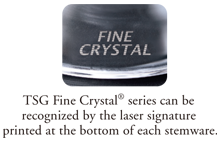 FINE CRYSTAL
- ION STRONG LINE
PALLONE

DIAMANT

DESIRE

MONTAGNE

VERAISON