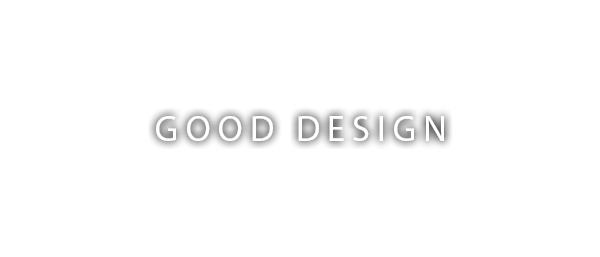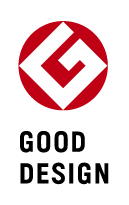 The Good Design Award is a comprehensive evaluation program organized by Japan Industrial Design Promotion Organization (JIDPO) to promote excellent design. The program is coordinated under the Good Design Products Selection System (commonly known as the G Mark System), established in 1957 by the then Ministry of International Trade and Industry (the current Ministry of Economy, Trade and Industry). Since then, the Good Design Awards have been given to outstanding designs for more than 50 years. The Award is one of the most prestigious design awards in Japan. Products labeled with "G Mark" are readily recognized by Japanese as well as many Asian consumers as products with supreme quality, functionality and sophisticated design.
Toyo-Sasaki Glass won its first G-Mark in 1957, which was also the first year that the Good Design Award was organized. Since then, more than 300 excellent products of TSG have been awarded the prize.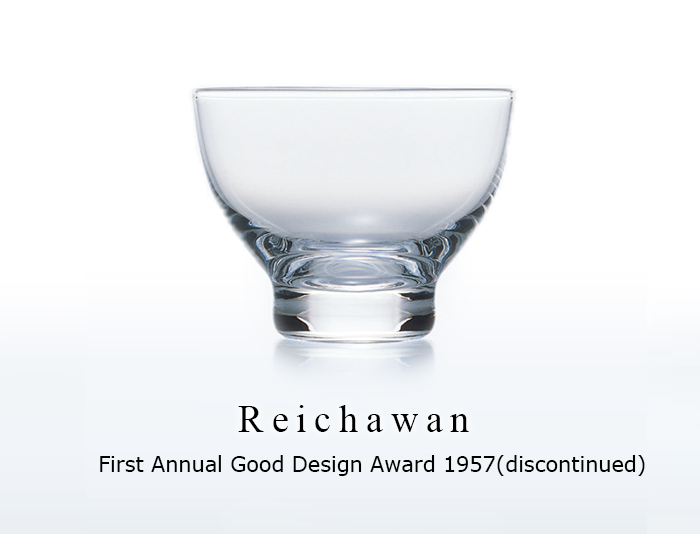 GOOD DESIGN - LONG LIFE DESIGN AWARD
The Good Design - Long Life Design Award highlights products and design concepts that have been continuously loved and used by consumers, with a perspective toward the lifestyle for tomorrow.
To be nominated the Long Life Design Award, a product must currently be on the market and must meet one of the following nomination criteria.
・ A product which has been in production and distribution continuously for a minimum of ten years.
・ A product which was previously produced and distributed ten or more years ago,
and is currently being re-produced and re-introduced to the market.
・ A product which its design concept has a continuity for a minim um of ten years.
The Good Design - Long Life Design Award receives nominations from the general public annually.
All nominations are discreetly reviewed by the Good Design Award Judging Committee.
TSG'S LONG LIFE DESIGN AWARDS
Eight of TSG's G-Mark products are awarded the Long Life Design Award as recognition of beingoutstanding long time bestsellers and are continuously supported and loved by our customers.


Good Design Gold Award













2002
FRUIT LIQUOR /
SYRUP POT

1983
MODERN LIVING ACCENT



Prize-winner of
Good Design-Long Life Design Award
1974
HS STACKABLE TUMBLER

Prize-winner of
Good Design-Long Life Design Award

Prize-winner of
Good Design-Long Life Design Award