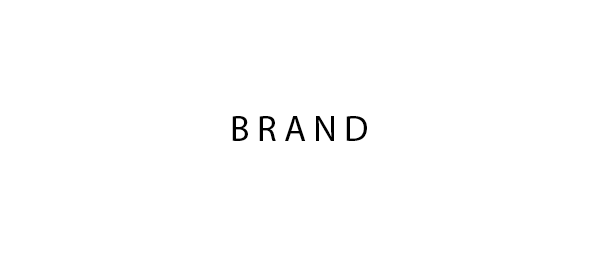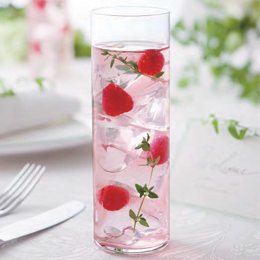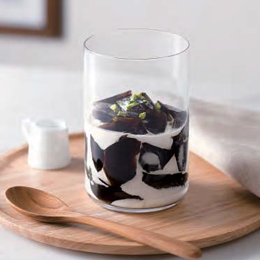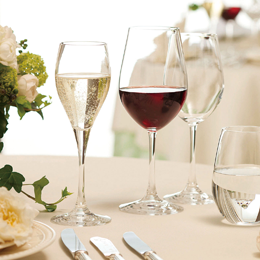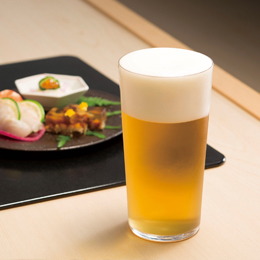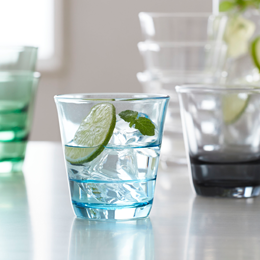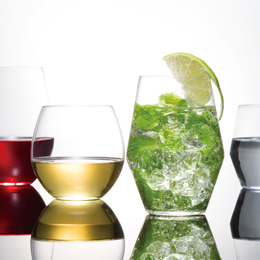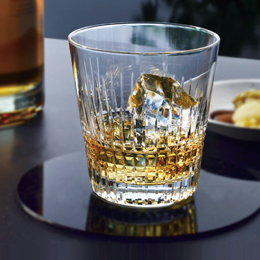 -Hard Strong vs Non toughened Glass Stackable Test 00346HS




-Hard Strong vs Non toughened Glass Drop Test "FINO" B-21126CS




-Impact Test "USURAI" B-21112CS




-Hard Strong vs Non toughened Glass Drop Test "USURAI" B-21112CS

The most reliable glassware brand in Japan 's foodservice industry
HS Toughening Technology
2.HS means durability and value
3.Dishwasher Safe for both commercial and household use
4.More than 50 years of excellence as Japan's first toughened glass drinkware brand
Physical Toughened Glassware and Ion Toughened Glassware
There are two major toughening methods for glassware: Physical Toughening and Ion Toughening.
Both methods temper the glass by creating a compressive stress on the glass surface.
Type of Toughening
HS Full Surface
Ion Toughening
HS Glass-Edge
Physical Toughening
Method of Toughening
Exclusively developed by TSG, HS Ion Toughening creates a tempered layer (compressive stress layer).
The toughening is applied to the glass edge portion only and is done by heating and rapid cooling to the glass surface creating a compressive stress.
Durability

HS Ion Toughening adopts innovative techniques exclusively developed by TSG and offers major improvements over traditional rim ion toughening methods. HS Ion Toughening is ideal for thin glass or for glassware with complex shapes.

Superbly Durable and Scratch-Resistant Glassware

●Increased more than 1.6 times as strong as no-toughened glassware
●Excellent scratch resistance

Note: from the results of the industry standardized steel ball drop test (JIS S2043:2001) compared to our company products of item no. B-21108CS

The tempered layer (compressive stress layer) is approx. 0.3mm thicker than that of conventional ion toughening, which protects the applied area from scratches for a prolonged period of time.

Safety

Both HS Ion Toughened glassware and conventional full surface / glass-edge ion toughened glassware break like normal glassware. They will not be subjected to abrupt, violent shattering that might occur to full surface physical toughened glassware.

HS Glass-Edge Toughening solves the abrupt - shattering phenomenon that may happen to full surface treated glass. By limiting the toughening to the top portion only, the way of breaking will be more similar to that of a conventional glass.

Label

HS Platinum

HS Gold

HS Blue

HS Gold label is mainly for sheer-rim finished glassware wtith CC(Cold-Cut) process.
TSG does not carry
full surface
physical toughened
glass products.
Full surface toughening increases durability, but the glass may be subjected to abrupt shattering when breakage occurs, causing the broken pieces of glasses to shatter apart.
Anti-Scrach feature of


HS Full Surface Ion Toughening
The result of the test at a restaurant
A: Full Surface toughened Glassware/HS Platinum
B: Non-Toughened glassware/Conventional Glassware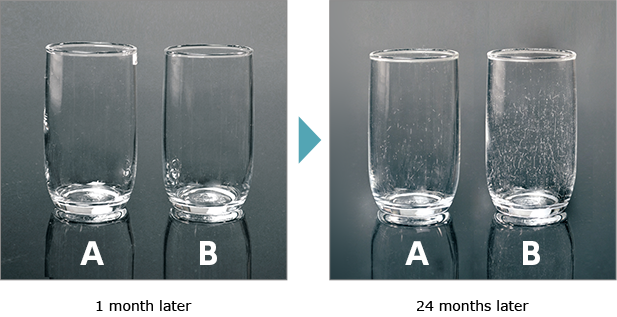 Superb Transparency - High-grade Soda-lime Glassware
FINE CLEAR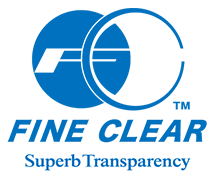 "Fine Clear" is the brand name of high-grade soda-lime glass material developed by Toyo-Sasaki Glass. In addition to its strength, Fine Clear achieves supreme clarity and brightness comparable to crystal glass which makes it an ideal material for glass tableware.
All TSG's machine-made production has now been completely shifted to Fine Clear to refect TSG's relentless pursuit of product excellence.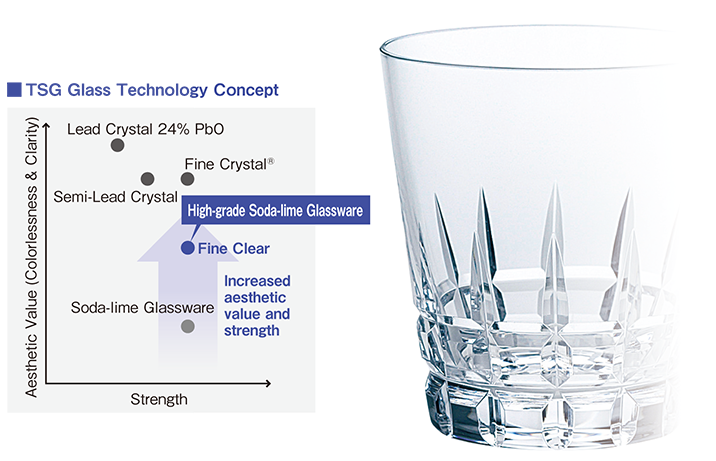 Carefully selected raw material and state-of-the-art glass melting technology are applied to minimize iron ion (Fe2+) content. Iron ion is known to have a negative effect to the color hue of the glass.
■Relationship between different glass materials and coloration/clarity