 History of TSG(Toyo-Sasaki Glass)
TSG (Toyo-Sasaki Glass) was created in 2002 following the merger between the Houseware Division of Toyo Glass and Sasaki Glass, two of Japan's oldest and largest glassware manufacturing companies. The combination of their long-standing traditions, technologies, and extensive sales networks have made TSG the biggest glassware manufacturer in Japan and marked a new chapter in Japan's glassware industry.
Toyo Glass Co., Ltd.
Sasaki Glass Co., Ltd.
The founding of Toyo Glass and Sasaki Glass witnessed the rise of Japan as a modern nation state during the era of Meiji Restoration, Japan's period of Enlightenment and Industrial Revolution.
Founder Magoichi Shimada joined Shinagawa Glassworks, established by the new Meiji government as an effort to pioneer Japan's domestic glassware industry. Shimada studied under British craftsman James Speed to learn the latest European mixing and production techniques. He later began to teach his knowledge and helped spreading the art of European glassmaking across the country.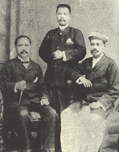 Shimada Glass was founded in the village of Kawasaki, Osaka. Using the latest European glassblowing techniques, the company produced excellent glass tableware and lamps and the business grew steadily.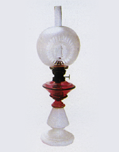 Shimada established a new factory in Ebie, Osaka, incorporating the latest glassmaking technologies. Reputed to be as good as "the German one", the furnace he created was a particular success. Shimada later acquired patent on his furnace design.
Sojiro Sasaki created his own glass shop in Kanda, Tokyo. He built his business around wholesaling oil lamps, a major product at the dawn of Japan's domestic glass industry. In the following year, Sasaki's glass shop began to export lamps to Hawaii, China, and Southeast Asia. The company also expanded its sales channels and creates a nationwide wholesale network in Japan.

As the demand for oil lamp faded paving the way for gas and electric lamps, Sasaki began to focus his business on household glassware merchandise.

To meet the ever-growing popularity of his products, Sasaki established his own factory and began to sell directly. He also re-organized his company into a modern corporate structure.
The two founding companies continued to place utmost importance on quality and technology as Japan moved into the modern era.
The company imported the latest fully-automated press machine from the U.S. to produce tumblers. Equipped with the latest heavy oil tank furnace, the company successfully established itself as a top-grade high-volume glassware producer in Japan.

The company pioneered Japan's glassmaking industry by successfully manufacturing lead crystal glassware through mass production.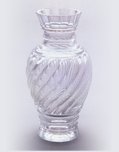 The company began to supply glass food containers as a substitute for tin cans. Glass containers met a huge demand at the time, as Japan was moving toward war and placed tight control on metal supply.
The company was requested by the American Allied Force to supply lighting glass.
Shin Toyo Glass introduced the H-28 automated production machine at Ebie plant.
Toyo Glass introduced the MDP-24-30 double molding press machine. The state-of-the-art machine was able to mold two glasses at once, which dramatically increased productivity and allowed Toyo Glass to offer better and more affordable high-quality plate and vase glassware to customers.
Toyo Glass introduced the TBM-18 machine to produce tumblers by blowing into the glass with minimal touching to the mold. The machine was able to produce glassware of very high grade and beautiful texture.

Sasaki Glass developed special imprinting inks for glassware. The colors were applied to the glassware by hand.
The company successfully produced overlay colored glassware by mass production, offering quality similar to European ones but with lower price. The company began to export these beautiful overlay glassware to the U.S.
Sasaki Glass developed its own glass printing technology and became the first company in Japan to print to glass by machine screen printing. The technology received patents in Japan and became the foundation for Japan's glass printing development.

Sasaki became the first Asian manufacturer to introduce a state-of-the-art H-28 automated production machine. With a daily capacity of 100,000 pieces, the machine allowed Sasaki to provide quality, affordable tumblers to Japanese consumers.

HS series made its debut as Japan's first commercialized glass-rim toughened glassware brand. The safety, quality, and value it provides have made HS the top brand in the hospitality and foodservice industries.

Sasaki Glass opened a new facility in Sumida, Tokyo. The new plant inherited all the technologies and craftsmanship skills accumulated by Sasaki Glass. Equipped with the latest pollution-free technology, the new location also became the production center for Sasaki's premium crystal glass.
TOYO-SASAKI GLASS Co.,Ltd.
TSG era - Moving Forward Into New Horizons
In April, the Houseware Division of Toyo Glass and Sasaki Glass merged and formed Toyo-Sasaki Glass. In October, a brand new comprehensive production facility was completed in Yachiyo. Located in Chiba prefecture near Tokyo, the new site combined the latest automation equipment from both companies and allowed both hand-made and machine production to be fulfilled under one roof.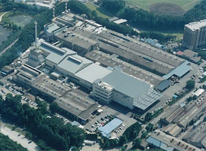 TSG Chiba Plant became ISO 14001 certified.
All machine-made soda-lime glassware products were shifted to "Fine Clear", an innovative soda-lime material exclusively developed by TSG. "Fine Clear" provides superior clarity and transparency while offering strength that is comparable to conventional soda-lime composition.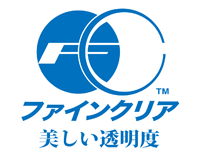 TSG celebrated 40th anniversary of HS toughened glassware product series, Japan's first and most successful commercialized glass-edge toughened glassware brand. Debuting in 1967, TSG sold more than 700 million pieces of HS glassware in 40 years. HS has become the most popular glassware brand in Japan's hospitality and foodservice industry.
TSG announced the debut of Fine Crystal®. The lead-free Fine Crystal® material is environmentally-safe and possesses various advantages over conventional crystal glass. Japan Patent No. 3961560. International Patent Application No. PCT/JP2006/317244.
TSG made the debut of Ion Strong®, the world's first full-surface crystal glass ion toughening technology. Ion Strong® brings additional strength and elegance to Fine Crystal®. International Patent Application No. PCT/JP2007/058425.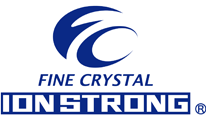 Fine Crystal® - Ion Strong® acquired its patent in Japan. Japan Patent No. 4279349.
"Edo Glass" was registered as Traditional Craft by Minister of Economy, Trade and Industry in Japan.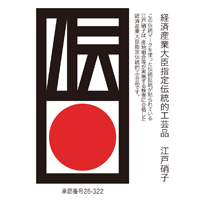 TSG celebrated 50th anniversary of HS toughened glassware product series, Japan's first and most successful commercialized glass-edge toughened glassware brand from 1967. TSG has sold more than 800 million pieces of HS glassware for 50 years since 1967.